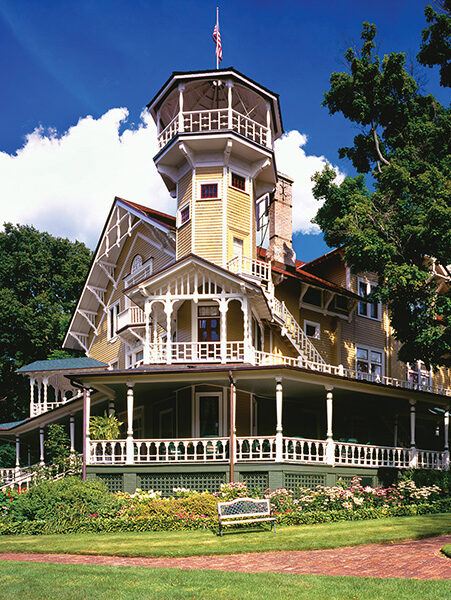 Take a Cruise to the Victorian Summer Retreat of a Chicago Beer Baron
Black Point Estate was built for Chicago Beer Baron Conrad Seipp in 1888 as a retreat, and in that spirit the home remains a place to relax, refresh, and explore. Just like the Victorian VIPs who established the estate, you'll arrive in style and enjoy stunning Geneva Lake views on your cruise to this timeless treasure.
The jewel of the experience is the tour of the expansive and elegant Queen Anne-style mansion that includes 20 rooms. The home features a collection of beautiful Victorian furniture, as well as pieces from later generations that help tell the story of this dynastic Wisconsin family through the years. Like you're stepping back into a 19th-century dinner party, you'll feel cool lake breezes on the veranda, sip Seipp beer, and hear the soothing sounds of the 1911 Chickering piano. Outside the home, wander through the gorgeous greenery of the pristine site gardens on eight acres of picturesque lakefront property.
MORE TIME FOR FUN!
Planning your visit is easier than ever with advance online ticketing.
Purchase your tickets today and make more time for fun on your next adventure.
Best Deal in History!
Becoming a member is the best way to explore Wisconsin history. Members get free admission to our historic sites and discounts on special events!
---
Follow Us!